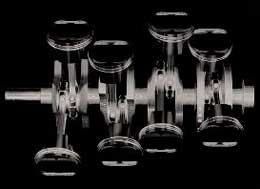 Troubleshooting
Here is some old info from the manual first. Scroll down to see some updated info.
---
System Requirements
Before installing Viper Racing, please check to make sure your computer meets the minimum reqirements for running the game.
Windows 95 or Windows 98
Intel Pentium 133 MHz
32 MB RAM
10 MB Disk Space
Direct3D compatible video card (see seperate section below)
DirectX supported sound card
4x CD-ROM
Failure to meet the minimum reqirements may cause the game to not run at all or to run very poorly.

Video Card Requirements

Other than the speed of your system, your video card will probably make the biggest difference in how well the game performs. The video cards available today have a 10x performance difference. Where your card fits on this spectrum will greatly determine how fast the game runs. In addition, the video cards today vary greatly in the quality of the graphics and the specail effects that they can perform. To help you identify how your video card rates, we have roughly divided the video cards into these categories:
1st Generation
Early cards that are missing features and/or run slowly
ATI Rage II
Matrox Mystique/Millenium II
Rendition V1000
S3Virge
(found in many machines under different names)
2nd Generation
Decent cards that are fairly full featured
3Dfx VooDoo
3DLabs Permedia 2
ATI Rage Pro
Intel i740
NVida Riva 128
PowerVR
(needs to be in a fast machine to run well)
Rendition V2000
3rd Generation
Excellent speed and features
3Dfx VooDoo 2/Banshee
3DLabs Permedia 3
ATI Rage 128
Matrox G200
NVidia RIVA TNT
Rendition V3000
If you want to improve the speed of the game, you should be able to upgrade your video card at a fairly low cost and receive a significant performance/quality boost. This is especially true if you own any of the 1st generation video cards. On slower machines (200 MHz or less), your CPU may be the bottleneck and a faster video card may not help at all.
If your video card has at less than 4 Megs of RAM, the the game will run, but with diminished visual quality. More than 4 Megs will be used to both improve the visual quality, speed up the game and offer higher resolution modes. Note that if your system supports AGP graphics, Viper Racing will use AGP to effectively increase the available video memory in your system.
---
Ok, now that the old info from the manual is over with...
I haven't had many problems with my system and Viper Racing.
So I searched on the internet and gathered whatever info I could find.
I'm sure everything is not covered here.
So the best thing to do if your problem isn't listed here,
is search through the messages at clubs such as the YVRC.
That club/group has been around since the beginning of VR and it has
a wealth of information stored in it's message board archives.
All you have to do is use the search function of the message board.
I know you are already a member there !! LOL
Problem:
Possible Solution:
I'm running Windows XP, just installed the game and whenever I try starting VR I receive an error message "Viper Racing will not run under Windows NT".
Viper Racing was designed to run under Windows 95/98. Try changing the compatibility mode to Win2000. Also recommended - update your version of VR with the 1.2.3 beta patch.
My VR game just quits when I try to connect to someone or when I try to connect to the Dedicated Server, it shows me a log-file..., what is wrong?
When you are using Windows XP (Pro), then you'll have to set the compatibility of your Viper Racing game to "Win2000",
(instead of "Win98" - compatibility).
Also, make sure if you use a Firewall and would like to host a game, that port 2001 is open.

For some reason the best ghost-lap is not recorded on the new Addon-Tracks..., do you know why this happens?

To solve this problem, you'll have to "delete" (or move) your excisting ghost-lap files "for that specific track" from your Ghostcar - folder (inside your Config-folder of VR).

The reason why this happens is because if you replace an old (short) track with a new (longer) Add-on track, VR will not record these new "lap-times" since they are not faster than the one's you've recorded on the original Track.

I installed the 1.2.3 Beta patch, now when I try to run the "Benchmark" the game crashes.
The 1.2.3 patch uses a different Replay-system, therefore it's not backwards compatible with the "original" replay file. What you can do, is record a new replay and then rename it to bench.rpl in your Data folder. "Don't forget to backup your original."
Is it possible to play Viper Racing with dial up internet?
Dial-up should work fine without having too much "lag".
When I click on the multi-player button, nothing happens. I could see the button depress but it wouldn't load the multi-player screen. It would just sit there at the main menu as if I didn't push anything.
It turns out that Viper needs some interesting services running for multi-player. These services are normally only used for dial-up so I turned them off to free up some memory and CPU cycles. In Windows XP you can get to the "Services" screen through the "Control Panel" under "Administrative tools". The specific services that need to be running are Telephony, Remote Access Auto Connection Manager, and Remote Access Connection Manager. These services can be set to manual and they will start when needed.
I have "scratchy sound" in 2000 and/or XP.
The 1.21 patch solved this problem. The 1.2.3 beta patch was for higher poly cars and is needed for the new tracks and some of the new cars. If your still having problems try opening the file "options.cfg" with Notepad and edit the line -
compatibility_mode no change the no to yes.
Don't forget to save the file.
The Manual | Chassis | Align | Drivetrain | Aero